Slicing Lines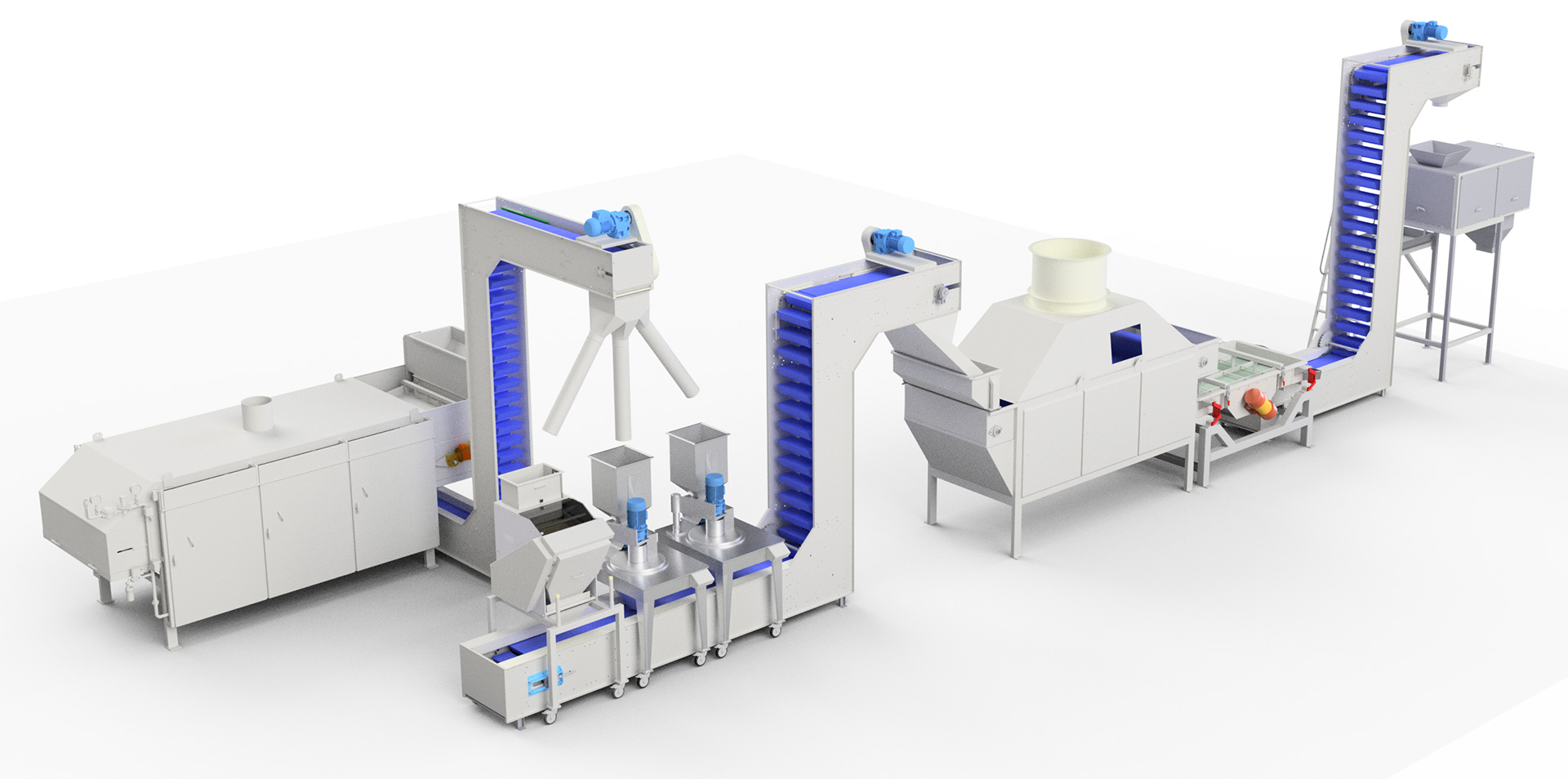 We are committed to delivering equipment that help tree nut processors achieve maximum processing capacity and efficiency. Our slicers, are machine that slicing natural or blanched almonds as well as pistachio nuts into perfect slices of different mm. Our complete professional slicing lines consist of:
Reception hopper
Vibratory supply
slicing machine (slicer engine)
Sizing decks - Used for seperate the meat of the nuts into sizes of different mm
For more advance systems we establish a preheating and cooling equipment as seen on the above photo, which minimize the dust output.